Animations
Reception open from 8h to 20h from 01/07 to 25/08 in high season, and from 9h to 17h in low season.
Children's Club
The youngest will be delighted to meet every morning at the "Kids Club" (5 to 12 years) and will be able to compete in the afternoon in tournaments ping-pong, foosball, treasure hunts, etc. .
Inflatable Game Kids (Multiplay Jungle)
Terrain Multisport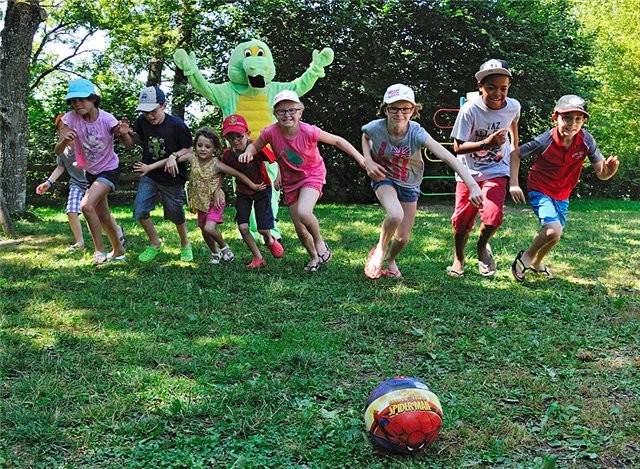 The lake and its activities
Fishing
Fishing a foot in the water of the lake, a foot in the campsite and the advice of the fishing expert: Daniel
Not to mention the recommendations of specialized magazines: "FISHING AND FISH (June 1999) and DECLIC FISHING (March 2001)
Pedal or canoe rental
You can enjoy the lake to also walk on pedalo, family or lovers.
Bathing
The games room
A games room and a ping-pong room are at your disposal.
Evening entertainment
You will enhance your day ends at your leisure: rhythmic with dance evenings (once a week), relaxing listening to groups of varieties, discovery with folk groups, themed meals, artists (magicians, demonstration ...) ), in summary you will burst!
Photos, videos and plans presented on this website have no contractual value